This article may contain affiliate links and if you make a purchase after clicking on a link, we may earn a small commission at no additional cost to you.
Sometimes, having a salt as common as Lawry's seasoned salt is like winning a trophy. I don't know if we are on the same page. But it seems like every nearby grocery store is out of stock — as though everyone has plans for this salt as you do, especially if you live in the States.
Well, that is because Lawry's seasoned salt is one of the best savory seasonings with a distinctive aroma and a salty, oniony, garlicky, and peppery taste.
It is the best salt with classic soul food flavors. So yeah, chances are you might just be the 57th person looking for this salt at that store today.
Tradewinds brand ground celery salt, Morton popcorn salt, and homemade Lawry's seasoning salt are some of the best Lawry's seasoned salt substitutes that are readily available at your convenience.
There is no point running Lawry's temper again whenever you can't find one, as you can easily use any of these other options.
What Is Lawry's Seasoning?
Lawry's Seasoned Salt is a signature flavoring salt that delivers a balance of salt, herbs, and spice. It is a blend of salt, paprika, turmeric, garlic, celery with other spices. 
Also, this seasoned salt has 35% less sodium than regular table salt. The aroma is inviting and the distinctive flavors, bright color, and fine texture.
Lawry's Seasoned Salt is a well-known salt — America's number one savory seasoning and a chef Must-Have pantry item for any recipe. 
This salt has helped millions of professional chefs and home cooks worldwide stay on top of recipe trends and consumer preferences.
Lastly, the 6/40 Oz. It is handy enough to customize and add robust restaurant-proven flavors to a wide variety of recipes.
What Is Lawry's Seasoned Salt Made Of?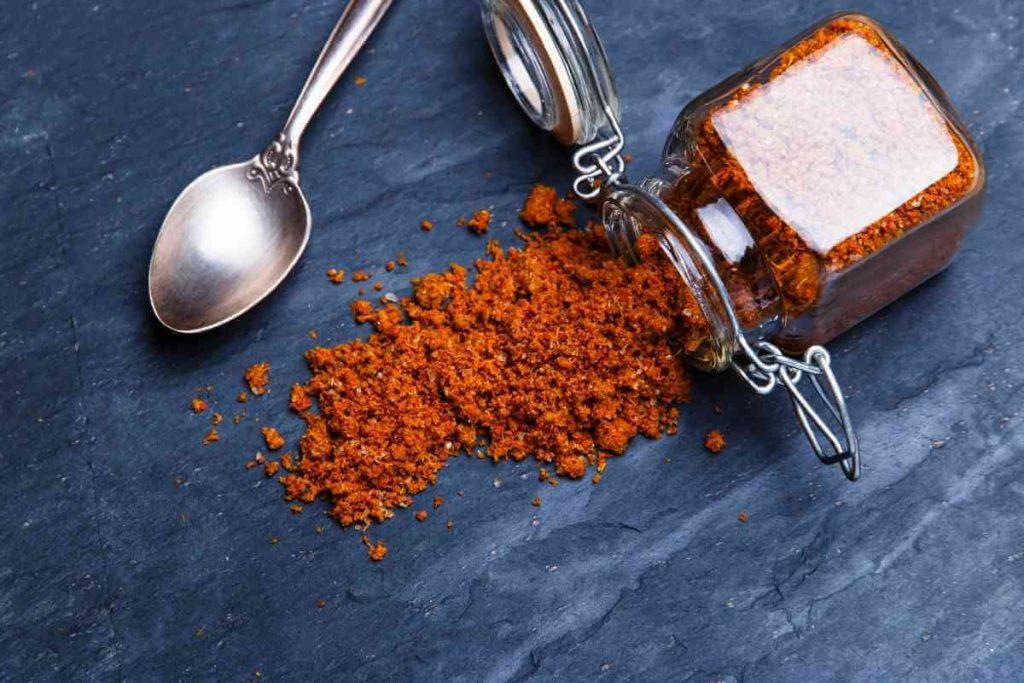 Lawry's branded salt has a complex combination of spices and seasoning as a base, unlike any salt seen before. That is why it's has a unique flavor and aroma compared to the bland varieties.
The product is made of sugar, salt, spices (including paprika, turmeric), corn starch, onion, garlic, natural flavor, and extractives of paprika.
It is a kosher best seller, and it doesn't contain an atom of MSG, nor doesn't it have allergens. Even the shelf life is remarkable — 450 days can make it won't appear sweaty.
All you require is a tightly sealed and cool, dry storage to protect against flavor loss and moisture. And more importantly, never fail to use dry measuring spoons and cups when dishing out from its can to maintain product integrity.
What Is Lawry's Seasoned Used For?
The uses of Lawry's seasoned salt possibilities are almost limitless.
From transforming bland dishes to a tasty meal of the gods, Lawry's brand salt can be used in any recipe — from adding robust flavor to steaks, chicken, and casseroles to pasta, vegetables, soups, sauce, gravies, stews, and more. 
The salt isn't just for cooking! It can be utilized from incredible beauty purposes to handy cleaning hacks and many more.
But let's stay focused.
You will get the most out of Lawry's brand salt when used on the following:
Avocado prime burger
Aged cheddar cheese served alongside sweet potato fries
Seasoning for any classic roasted beef steak
whipping cream horseradish
Certain baked goods
Dry rubbed tomahawk pork chop 
Easy peach glaze
Leek potato gratin
Any Chicken recipes 
Garlic green beans
Charbroiled sliders
BBQ ranch dressing or any dressings
French dip au jus or any dips
Caramelized onions recipe 
Hasselback potatoes
Creamed spinach and whatnot
Lawry's A Seasoned Salt Substitutes
1. Home-Made Lawry's Seasoning Salt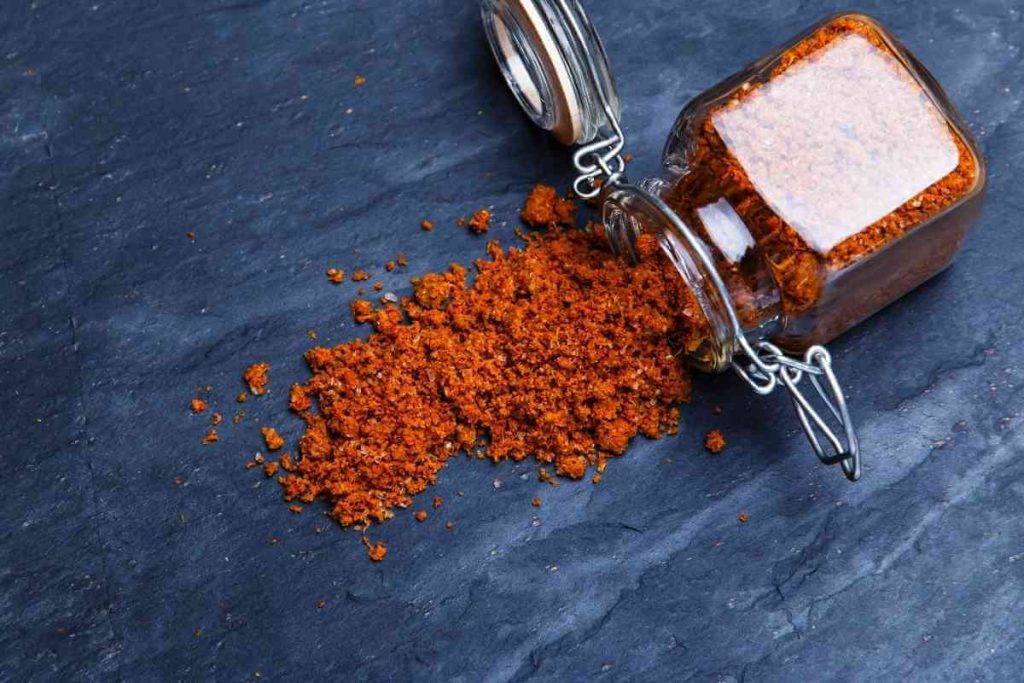 Lawry's seasoning salt is exceptionally made and could barely be compared to other salts.
If you're running out and can't lay your hands on this salt for whatever reason, you will have to make one yourself.
Don't worry. You don't have to be a staff of a salt manufacturing company or use heavy-duty production equipment.
All you need is this:
The Required Ingredients And Measurement
Based Ingredients
1⁄3 cup of Morton Popcorn Salt
3 1⁄2 teaspoons superfine sugar
1 1⁄2 teaspoons cornstarch
Instruction:
Measure and blend all based ingredients into a small bowl.
Herbs And Spices
1 1⁄2 tablespoons celery salt
1 tablespoon paprika
1 teaspoon garlic powder
1 1⁄2 teaspoons onion powder 
1⁄8 teaspoon cayenne pepper
1 teaspoon ground turmeric
Instruction
Combine the herbs and spice with the base mixture in a bowl.
Then stir and press vigorously with a fork for at least three minutes.
Check if it is well mixed. If not, keep blending until the desired result.
Turn into an airtight container and STORE to preserve its integrity.
At first, it won't taste as nearly as authentic as the already version, but it will eventually improve after 30 days to its original taste.
This is due to the infusion between the spices and herbs.
2. Tradewinds Brand Ground Celery Salt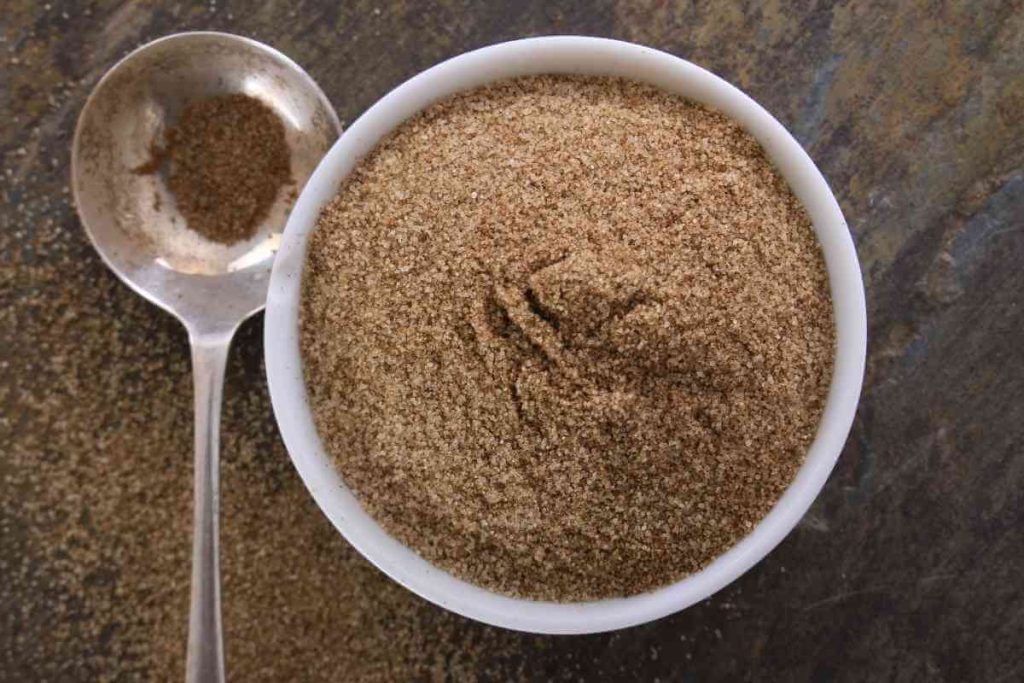 Celery salt is one you could run to whenever you can't get a Lawry's seasoned salt. It is a classic seasoning with an aromatic, salty, and slightly bitter flavor. Also, this essential staple can spruce up your beef, chicken, and pork.
You can also sprinkle it into cold salads such as egg salads, potato salad, coleslaw, Tuna salad, pasta salads, and many more. This seasoning is beyond what your regular salt can do. It is a key flavor of Chicago-style hot dog and ham.
I can vouch for celery salt as the best Lawry's seasoned salt substitute. And hundreds of thousands of avid home cooks and world-class chefs can testify to its potency as a stand-in. So don't sleep on this one.
3. Morton Popcorn Salt
I can't say Morton popcorn salt is a true alternative because the taste is not even close.
However, texture-wise, it stands a chance — especially in Popcorn, potato skins, nachos, and other snacks because it is super-fine salt that adheres like Lawry's. 
Aside from that, you can use it for Corn-on-the-cob, salads, baked potatoes — just a sprinkle; that's all it takes for your snake to be on a whole new level.
Frequently Asked Questions
Is Lawry's Seasoned Salt The Same As Old Bay?
Lawry's seasoned salt and Old Bay are TOTALLY different and cannot be used interchangeably. I'm sorry to those hoping to see if they can be used interchange. It's a disappointing NO. There is a drastic difference in their aroma, flavor, and their ingredients. 
Is Seasoned Salt The Same As Seasoning Salt?
Seasoned salt and seasoning salts are both the same thing. The majority of flavored salts like Lawry's uses these names interchangeably. Also, the reason it is called seasoned salt is that a blend of spice and herbs is added to the man in ingredients, salt.
Is Lawry's And Mccormick The Same Company?
They're not the same company, at of then. But the brand is now owned by McCormick & Company.
Who Made Lawry's Seasoned Salt?
Be brains behind this undisputed seasoned salt is Lawrence Frank —the original owner of Lawry's The Prime Rib Restaurant and Tam O'Shanter. Although, these are where the seasoning was used and sold to patrons of Lawry's customers.
What Happened To Lawry's Seasoned Salt?
After having a strong heritage for making seasonings and flavoring condiments sold under the Lawry's name since 1938, in 1979, the product line was sold to Lipton/Unilever. And as of 2008, they were sold again to McCormick & Company.
How Much Salt Is In Lawry's Seasoned Salt?
If you got the original Lawry's seasoned salt, you should be getting 380 mg of sodium per serving. Some salt-makers choose to produce a lower-sodium version like Morton has 350 mg per serving.
Conclusion
Salt is one of the most common condiments anyone can afford. There are hundreds of different salts, and not all are created equally. However, choosing the one suitable for your recipes come down to taste, texture, preference, and cooking style. 
And knowing Lawry's seasoned salt is going on and off, I recommend using the tradewinds brand ground celery salt or Morton popcorn salt. They are always available and sold affordably at smart and final.
Although, due to the absence of the coloring agent 'oleoresin' in these salts, there will be a slight color difference resulting from the Lawry brand.