This article may contain affiliate links and if you make a purchase after clicking on a link, we may earn a small commission at no additional cost to you.
Stuffing is a delicious side dish that can take a meal to the next level. But sometimes, it's hard to figure out what stuffing would be perfect, especially if you're still new to cooking.
Whatever the challenges are, you've come to the solution ground as we've got some easy-to-make options that will make your taste buds explode!
Sausage stuffing, easily stuffed flounder, pork loin chops with cherry-apple stuffing, savannah seafood stuffing, rotisserie chicken and stuffing casserole, and thanksgiving pizza, are some easy dinner ideas with stuffing we learned from some of the prominent chefs that are perfect for any gathering.
But before we get into the nitty-gritty, I bet you'll want to know what stuffing truly is, if don't know already!
What Is Stuffing?
Stuffing is a traditional side dish that can be served on its own or accompanies a larger meal like turkey at Thanksgiving.
It's made from bread, vegetables, and meat (usually sausage or chicken), and it's often flavored with herbs and spices like sage, thyme, rosemary, and garlic.
7 Easy Dinner Ideas With Stuffing
1. Sausage Stuffing
Sausage stuffing is one of the most popular Thanksgiving recipes for holiday gatherings, especially when you want something to feed a crowd.
Moreover, it's easy to make, and it tastes AMAZING.
The main ingredients are sausage, bread crumbs, onion, and celery. You can add herbs like sage or thyme to give it extra flavor.
The ingredients are mixed and cooked with chicken or turkey in the oven.
The best part about this recipe?
You can use any poultry or even pork if you want! So if you're looking for easy dinner ideas with stuffing, this is it! However, it's important to use the right kind of sausage for this dish because it won't taste as good if you don't.
A good option would be Italian sausage or breakfast sausage made with pork and herbs like sage or thyme. You can also use different types of bread for this recipe, such as French bread or sourdough rolls, because they have a strong flavor that goes well with allspice and sage.
2. Thanksgiving Pizza
Thanksgiving Pizza is another great dinner stuffing because it's made of the best things in the world: turkey, cranberry sauce, and mashed potatoes.
It combines all the flavors you love about Thanksgiving. This Thanksgiving Pizza is so extra special because it's topped with cranberries and pumpkin pie filling.
Besides, it's so easy to make: just spread the stuffing onto a pizza pan and top it with slices of turkey breast or ham (if you want).
Then add some cranberries and drizzle on some gravy. Bake it in the oven until everything is cooked through and bubbly hot!
3. Easy Stuffed Flounder
Flounder is a delicate white fish that is ideal for stuffing. It is mild and can be paired with a wide variety of ingredients.
Just take a second to visualize it in stuffing.
You can already tell it is going to be a combo. It is also relatively easy to make, and the ingredients are easy to find. Easy Stuffed Flounder Pizza is made by topping cooked flounder fillets with pizza sauce, cheese, etc. Although, you can add any toppings you like!
We recommend using our secret ingredient—sun-dried tomatoes—to bring out the fish's flavor. Furthermore, this recipe only takes minutes to prepare, so it's perfect if you are short on time or don't want to spend hours in the kitchen preparing dinner.
And more importantly, you can buy all of the ingredients at your local grocery store or supermarket. Some people may think that you need special ingredients or tools to make this dish, but you don't.
4. Savannah Seafood Stuffing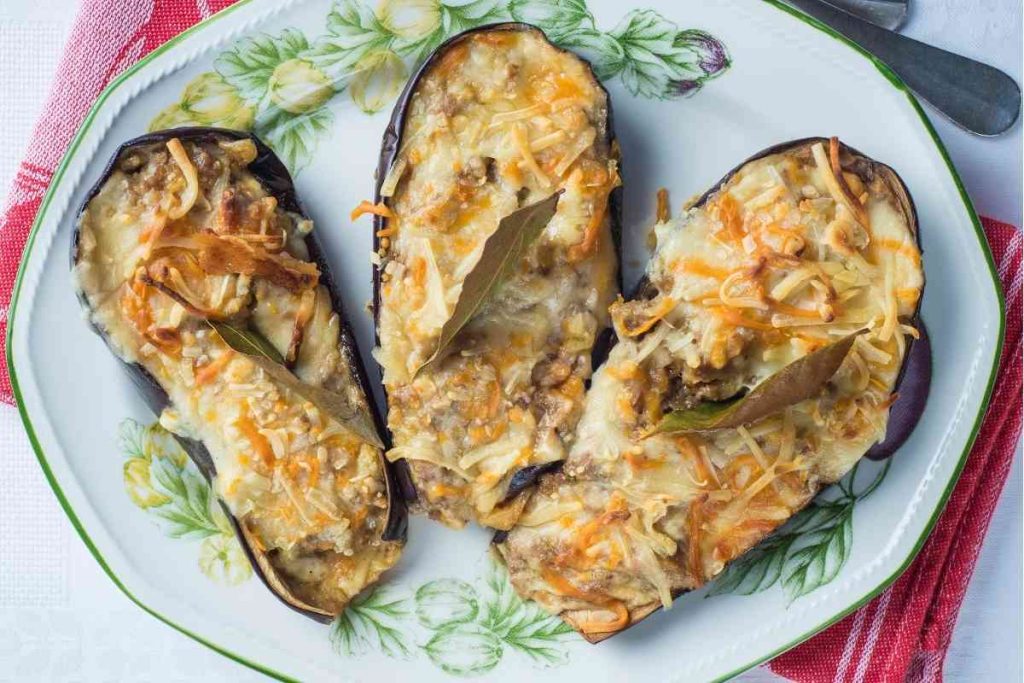 Savannah Seafood Stuffing is the answer if you're looking for another delicious dinner stuffing.
You can enjoy this easy meal in just 15 minutes, and it's sure to be a hit with the whole family, whether for lunch or dinner.
Savannah Seafood Stuffing is made with basic ingredients that you probably already have on hand: onion, celery, bell pepper, and garlic.
Add shrimp or crab meat (or both) for more flavor and a nice crunch, and you've got yourself a tasty dish.
5. Stuffing And Chicken Casserole
This dish combines two of the best things in life: stuffing and chicken casseroles!
And there are many reasons why you should make Stuffing and Chicken Casserole for dinner. First of all, this meal is full of flavor. The chicken and stuffing combo will knock your socks off!
The combination of stuffing, chicken, and roasted vegetables will please everyone at the table.
Aside from that, the base of this casserole is chicken breasts cooked in an onion, garlic powder, and thyme mixture until they're tender. You can even add some broccoli if you want an extra veggie boost!
Then you add your stuffing and pour the mixture into a baking dish. You top it with sour cream and bake it until hot and bubbly!
Mind you; you can make this dish with any stuff you like—whether it has sausage or not.
6. Stuffing Pizza
This one takes a bit more time, but it's worth it!
Just make your favorite pizza dough recipe or buy some store-bought dough, then add some of your favorite toppings (like sautéed veggies) before adding some homemade stuffing.
Bake at 350 degrees Fahrenheit for 20 minutes or until golden brown on top, then serve warm with ranch dressing for dipping! Yum!
7. Stuffing Sandwich
A stuffing Sandwich is a sandwich that's stuffed with stuffing.
But instead of just throwing some bread on the grill and slapping some stuffing inside it, the manufacturers took things up a notch by adding extra flavor and texture.
They start with a base of crispy bacon, then add in stuffing made from scratch with fresh herbs and vegetables.
Then topped it all off with melted cheese and baked it until the cheese was nice and gooey. The result is an amazing taste sensation that will leave you drooling for more!
Conclusion
This is just a piece of candid advice: throwing a holiday party is the best place to start with these dinner ideas. I don't know about you, but my family likes to get together for the holidays, and we also like to eat.
I can guarantee that more than one person will bring a dish, usually salad or bread. We almost always make stuffing easy and can quickly be made in large quantities. So go ahead and try any of these easy dinner ideas with stuffing. You won't regret it.
Read Also: