This article may contain affiliate links and if you make a purchase after clicking on a link, we may earn a small commission at no additional cost to you.
Salsa refers to a large variety of Hispanic condiments with textures ranging from smooth to chunky. Salsa can be made from two or three ingredients, while some are more complex.
Common salsas include roasted tomato, tomatillo, chile-based salsa, and fruit salsas. Salsa is best paired with chips, but it can get boring after a while. But what if you suddenly run out of salsa?
Luckily there are plenty of salsa substitutes, such as beans, vegetables, meat, Mexican sour cream dip, etc.
You can make endless customization to the delicious dip. In this post, we share some some of the best alternatives for salsa so you can get inventive and create a unique snack.
Best Salsa Substitutes
1. Beans
To make a quick dip that serves as a salsa substitute, you can puree beans with a few flavorful ingredients.
Start by draining and rinsing a can of black or white beans. Add the beans to a blender or food processor alongside 2 tbsp of lime, lemon, or orange juice. You can also use balsamic, cider, or red wine vinegar to achieve similar results.
Add in a clove of garlic, a de-seeded jalapeno roughly chopped, or 1/4 cup of chopped red onion or scallions. For seasoning, add a tablespoon of fresh cilantro or a teaspoon of dried cilantro, a teaspoon of cumin, salt, and black pepper to taste.
Run your blender or food processor a couple of times until the dip reaches a smooth consistency before storing it in the refrigerator for up to one day.
2. Cheese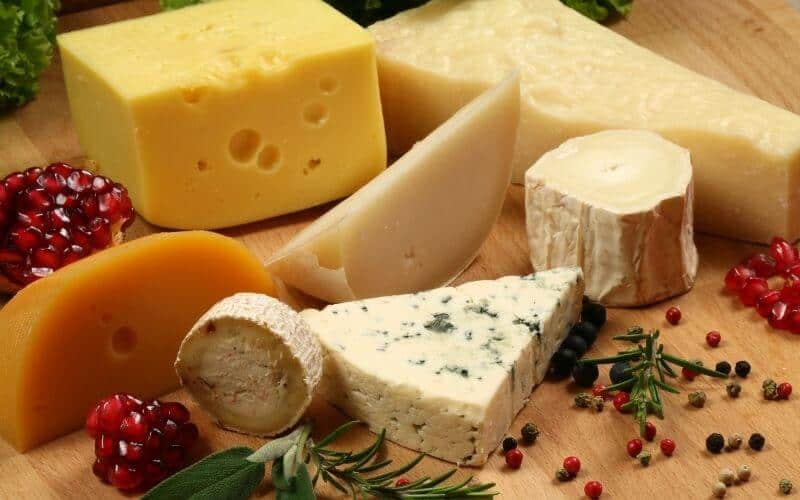 A cheese dip makes a great substitute for salsa and also mimics the flavors of nachos. In a bowl, combine two parts shredded cheddar cheese with one part cream cheese and one part mayonnaise or sour cream.
Add diced scallions, jalapenos, or jarred hot peppers for flavor and heat. For seasoning, add salt and pepper, then store the mixture in the refrigerator for at least an hour to enable the flavors to develop.
If you would prefer a warm cheese dip, substitute processed cheese product for the cheddar, cream cheese, and mayonnaise. Heat the mixture in a microwave on medium heat, a double boiler, or a slow cooker.
3. Vegetables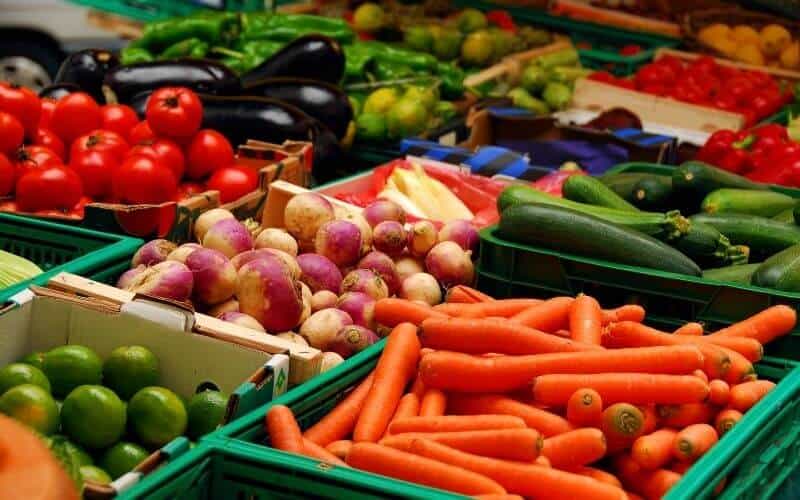 To make a delicious, filling, and nutritious dip, mix together canned and fresh vegetables. Start by rinsing and draining a can of corn, then combine it with diced avocado, peppers, onions, tomatoes, and any vegetable you desire.
For extra flavor, add in minced garlic or cilantro, salt, and pepper to taste. Then a tablespoon or two of olive oil and lime juice or vinegar to round out the dip and serve immediately.
You can mash the veggies with a potato masher to get a smoother, creamier consistency if you so desire.
4. Meat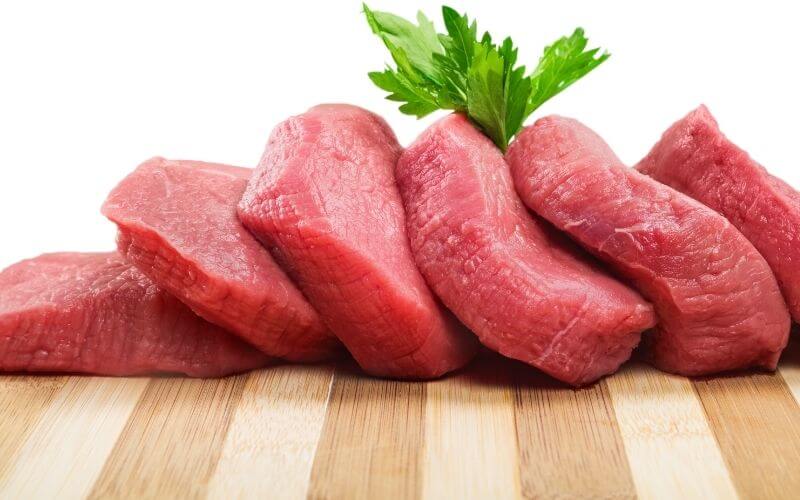 For a more filling dish and delicious appetizer, you can pair tortilla chips with cooked meat; this makes an excellent substitute for salsa.
Make a chicken salad by combining shredded chicken, chopped peppers, onion, and corn. Add in a few dollops of sour cream, some lime juice, then mix everything, and finally season with salt and pepper before serving.
You can use canned tuna instead of shredded chicken if you prefer. Another way to use meat as a substitute for salsa is by using ground beef; it makes the perfect base for an inexpensive, warm dip.
Combine a pound of cooked ground beef, 1 1/2 cups of processed cheese product, and a can of refried beans in a saucepan.
For flavor, add in canned hot peppers or tomatoes, chopped onion, or minced garlic. Transfer the saucepan onto a stovetop, heat the dip over medium heat until the cheese melts, and serve immediately.
5. Mexican Sour Cream Dip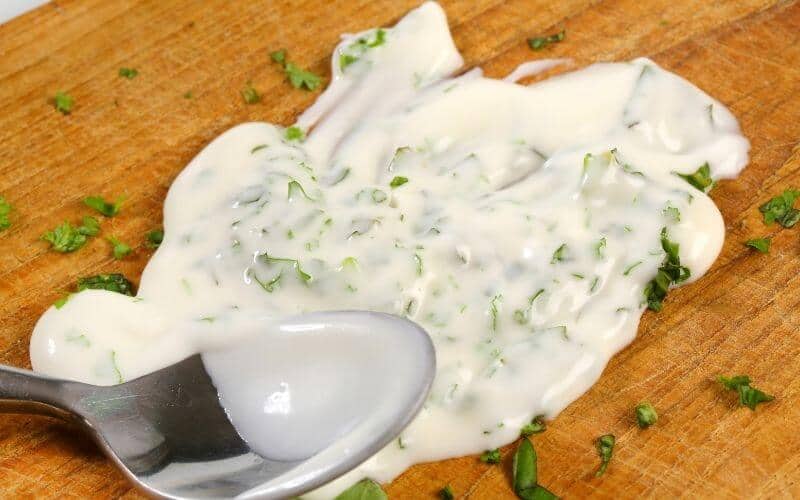 If you are looking for some unique replacement options for salsa, then this dip might be the one for you. You only need a handful of ingredients for this, and your dip is ready.
You will need some sour cream, chicken broth which you probably have in your refrigerator, cheese, onion, garlic powder, salt, and flour. You can also add some dried parsley or other spices.
In a saucepan, mix the broth, flour, onion and garlic powder, and salt in the butter, stirring continuously on low to medium heat.
Once the mixture is well incorporated, cool it down before adding the sour cream and cheese. Allow the cheese to melt, then stir properly, and you've made a delicious Mexican sour cream dip.
This sauce is a great salsa substitute and can be used on tacos, enchiladas, and tamales. You can even have it with some tortilla with it too.
6. Chipotle Hot Sauce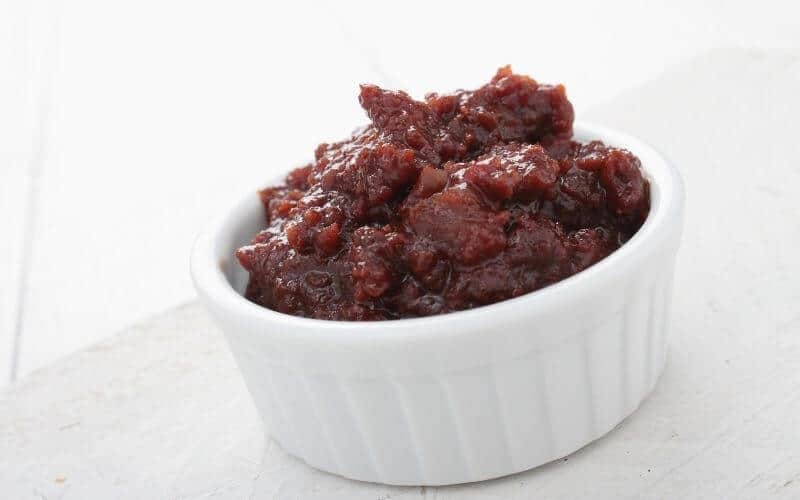 If you love Mexican food, chances are you have a chipotle product at home. This hot sauce is a good replacement for salsa. Although it has a distinct flavor profile, this sauce can be used in place of a dip.
To make this sauce, you will need Mexican oregano, onion, vinegar, garlic, cumin, salt, and some orange juice. Start by cooking the onions and garlic.
Then, add all the ingredients into a blender. Puree the mix into a smooth consistency, and you have a hot sauce that is ready to be consumed.
Conclusion
Finding the best salsa substitutes isn't the easiest task. This is because it is difficult to replicate the original flavor.
Salsa which is a famous Mexican dish contains essential ingredients that come together to give it its unique flavor. But if you have the problem of its unavailability, you can use the above-mentioned alternatives.
You may also like: