This article may contain affiliate links and if you make a purchase after clicking on a link, we may earn a small commission at no additional cost to you.
Rye bread is mostly prepared with rye flour. But then, other kinds of rye bread are made with a combination of rye flour and wheat flour so it can grow larger effortlessly and have an airy composition.
But what if you can't find rye bread in your local store or you just want something different? Can you employ the use of another kind of bread?
Yes, there are other rye bread substitutes that you can use instead, such as sourdough bread, sprouted bread, Ezekiel bread, whole wheat bread, gluten-free bread, Pumpernickel bread, Essene bread, multigrain bread, whole-grain walnut and date bread, and honey flaxseed bread.
Even though the flavor of the rye bread is distinct, you can attempt the use of other kinds of bread instead of rye bread.
What is Rye Bread?
Rye bread is a type of bread that is made from different proportions of flour obtained from rye grain. The bread can be dark or light in color, depending on the flour used and the coloring agents added. Rye bread is denser than bread made with wheat flour.
Rye flour includes minor quantities of gluten and if you use it on its own, what is obtainable is baked goods with a dense and smooth character.
Some other ingredients such as molasses, caraway seeds, and cocoa powder are also added to enhance the flavor and color.
The nicest alternative for rye bread is homemade bread. But that notwithstanding, you can also obtain some of the following substitutes.
Best Rye Bread Substitutes
1. Sourdough bread
Sourdough is generally comprised of leavened bread, which suggests that it doesn't employ the use of commercial yeast to rise. Rather, it uses a 'starter' which is a fermented flour and water mix that includes natural yeast and good bacteria to rise.
This also generates the tangy flavor and barely chewy composition that you'll generally see in sourdough. Wild yeast possesses more flavor than commercial yeast and is normal because it doesn't contain additives.
This fermented bread created with a live fermented culture, used as a leavening tool rather than commercial yeast, has a tangy flavor with a tough makeup and crispy coating.
It packs more nutrition than normal bread, and it can serve as an alternative for rye bread in making sandwiches bread puddings; it will also serve well in stuffings or when served with soup, roasted chicken, pork, and baked fish.
Sourdough is also simpler to condense than regular bread because of its prebiotics and the ones developed during the fermentation procedure.
It can be formulated with both whole-wheat and white flour.
2. Sprouted bread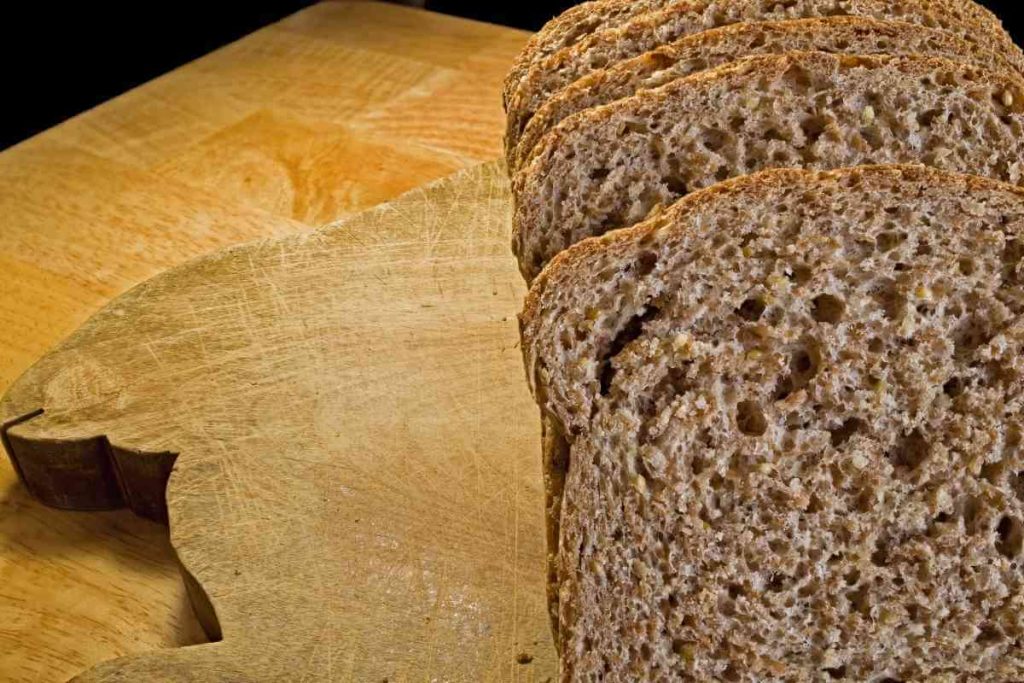 Sprouted bread is prepared with whole grown, milled grains.
This kind of bread is another decent choice for rye bread due to its fullness of vitamins, proteins, and fiber.
Many varieties of sprouted bread are made with different kinds of grains like rye, soy, spelt, oats, millet, and barley.
3. Ezekiel bread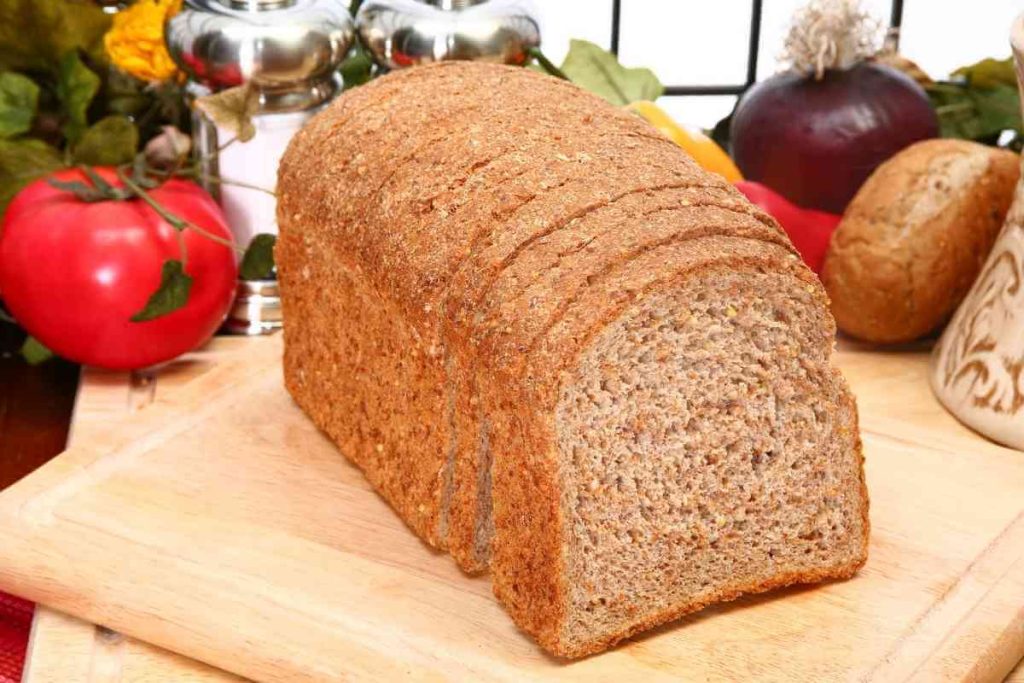 Ezekiel bread is a kind of sprouted bread created with sprouted full grains and legumes like barley, spelt, millet, lentils, soybeans, and wheat.
It has greater nutritional significance and includes more fiber and protein than regular whole wheat bread.
You can consume this tasty and nutritious bread, and it will come in handy when you're making your sandwiches, or you can just better it with sweet and flavorful toppings and relish its flavor.
4. Whole wheat bread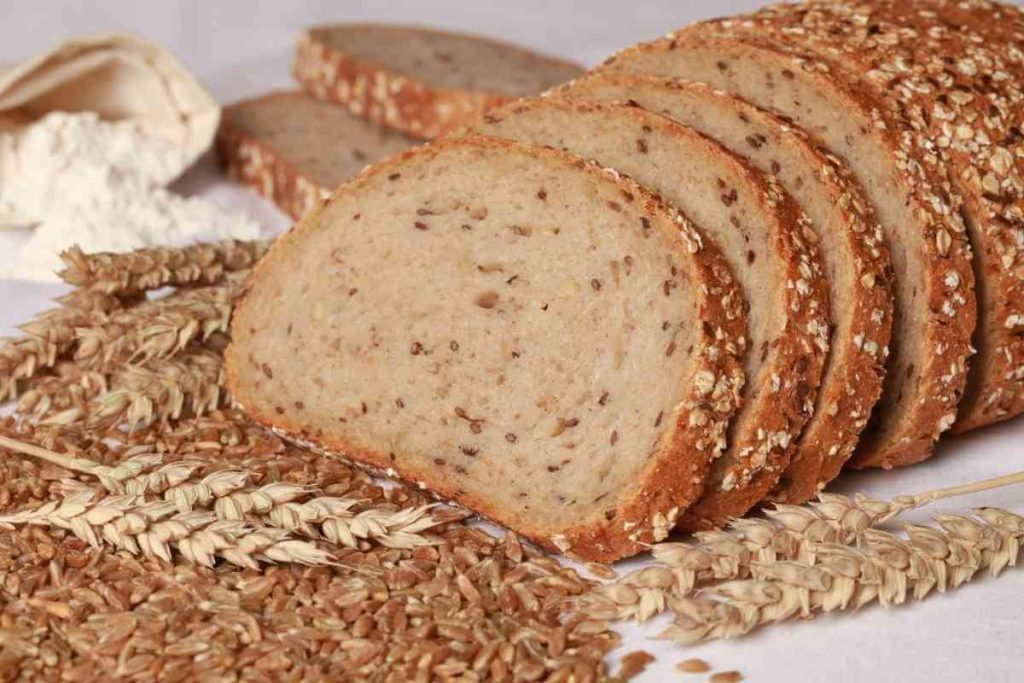 Whole grains, like whole wheat, possess an impressive amount of fiber and are evaluated to be more nutritious than refined grains, which have been refined to discard the bran and germ.
Whole wheat bread is formulated with whole wheat grains and possesses a scarcely sweet, nutty zest and heavy texture. You can use this versatile bread to make sandwiches with numerous fillings as an alternative to rye bread.
Whole grains have been connected to several health purposes, comprising a decreased danger of type 2 diabetes, heart disease, and particular cancers.
Whole wheat bread comprises more fiber, protein, and nutrients than normal white bread.
5. Pumpernickel bread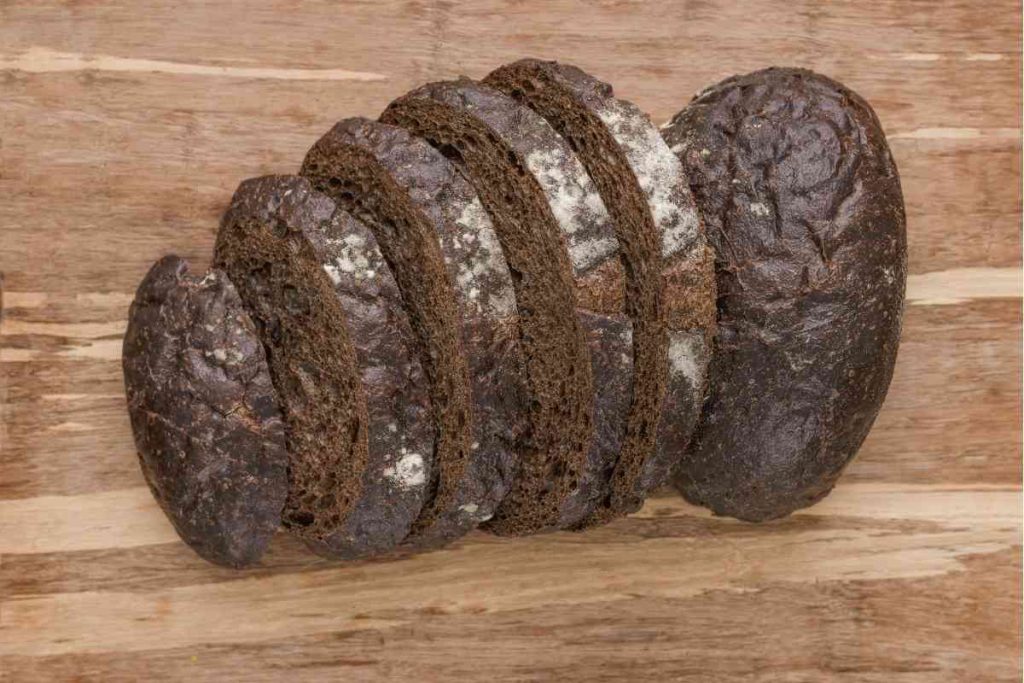 Pumpernickel bread is a generally thick, scarcely sweet rye bread prepared with flour from coarsely ground whole rye berries, sourdough starter, and chopped rye berries.
It is at times created with a variety of flour gotten from rye as well as whole rye grains, otherwise known as rye berries.
Its title originates from the term "pumpernickel flour," which is a coarsely ground whole rye food with a dark color.
Real pumpernickel bread is commonly dark brown.
Pumpernickel bread is gradually baked, so it has a darker color, sweeter, more powerful flavor, and thicker texture than rye bread.
Pumpernickel bread is a nice alternative for rye bread if you want to make sandwiches or if you'd want to serve with soups, chili, mustard, sauerkraut, and beans.
6. Gluten-free bread
Gluten-free bread is a good rye bread choice if you are allergic to gluten. Some of the vastly used gluten-free bread comprises the ones made with sorghum flour, amaranth flour, almond flour, buckwheat flour, oat flour, chickpeas, and cornflour.
Gluten-free bread is a bakery commodity made without wheat or other cereal containing gluten. It helps consumers who experience celiac disease, gluten allergies, or have intolerances for gluten.
7. Multigrain bread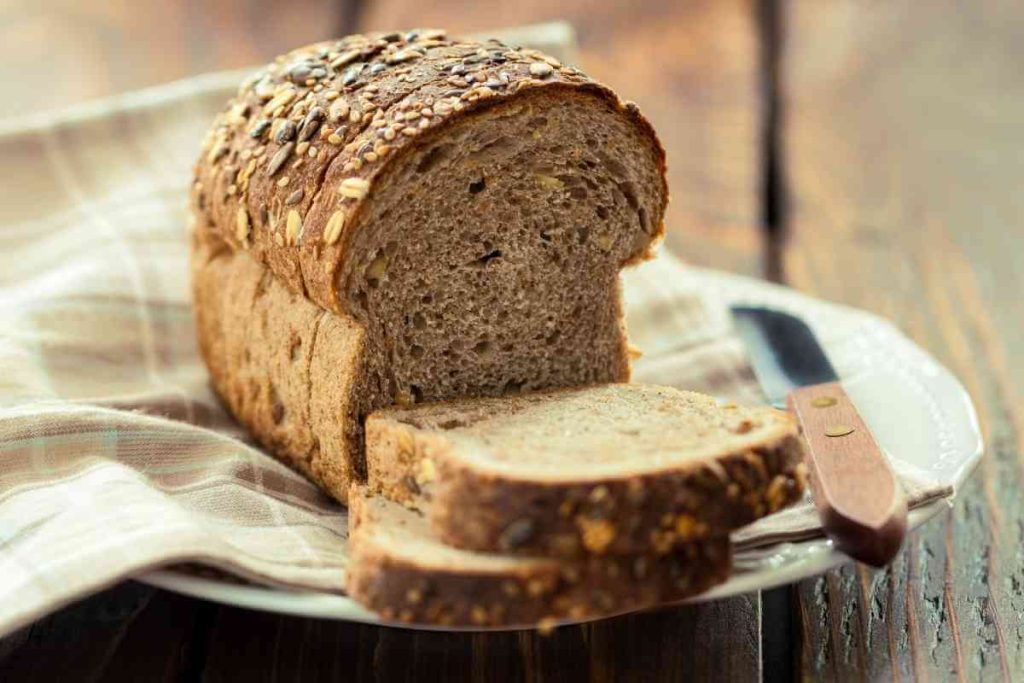 Multigrain bread is formulated with several grains such as barley, flax, oats, buckwheat, and millet.
Counting on the grains which are expended in the making procedure, this bread could be of sweet, earthy flavor while having a moist, soft composition. It is a wonderful bread for virtually all kinds of sandwiches.
Nonetheless, don't be tricked if the bread is marked as multigrain or is claimed to be made with whole grains. Browse through the inscription to be 100% sure.
8. Honey flaxseed bread
Flax bread, which is created largely from whole-grain flour and flax seeds, is one of the healthiest bread you can consume.
We know this because flax seeds are highly nourishing and deliver a couple of health benefits. Honey flaxseed bread is another example of a tasty bread that you can substitute for rye bread.
It has a barely sweet, nutty flavor and possesses a light, crunchy texture. Honey flaxseed bread is good for making sandwiches; you can equally have it topped with your favorite topping.
9. Homemade rye bread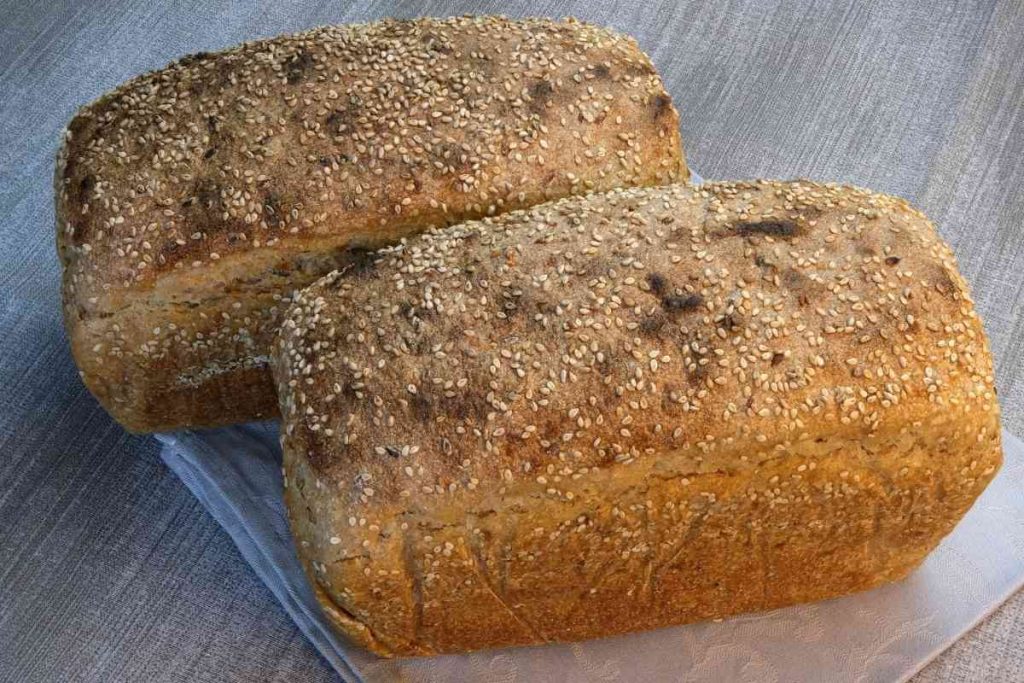 It is another excellent substitute option for rye bread. Homemade rye bread is simple to formulate or put together with just little elements.
You will require dark rye flour, salt, dried yeast, rye flakes, honey, warm water, plain flour for dusting, and olive oil for oiling.
You will get a nice tasty rye dough, excellent for sweet and delicious toppings.
10. Whole grain walnut and date bread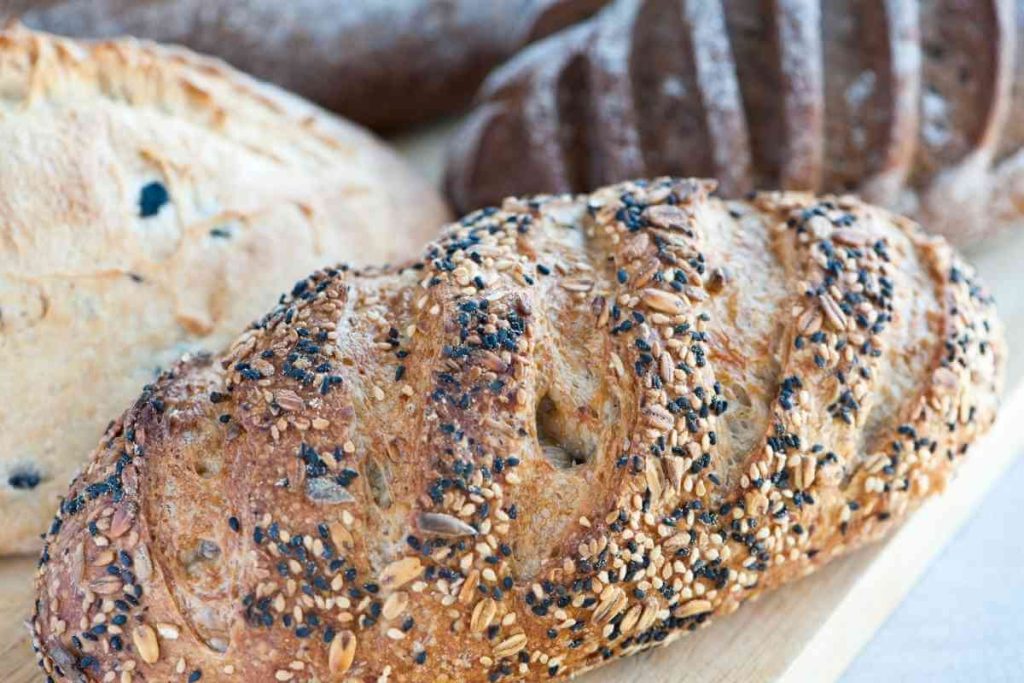 The whole grain walnut and date bread are delicious, kind of sweet, and full of good for your health. You can use it to formulate a sandwich or use your desired topping to your liking.
It is an excellent choice for rye bread if you're looking for a new flavor.
11. Essene bread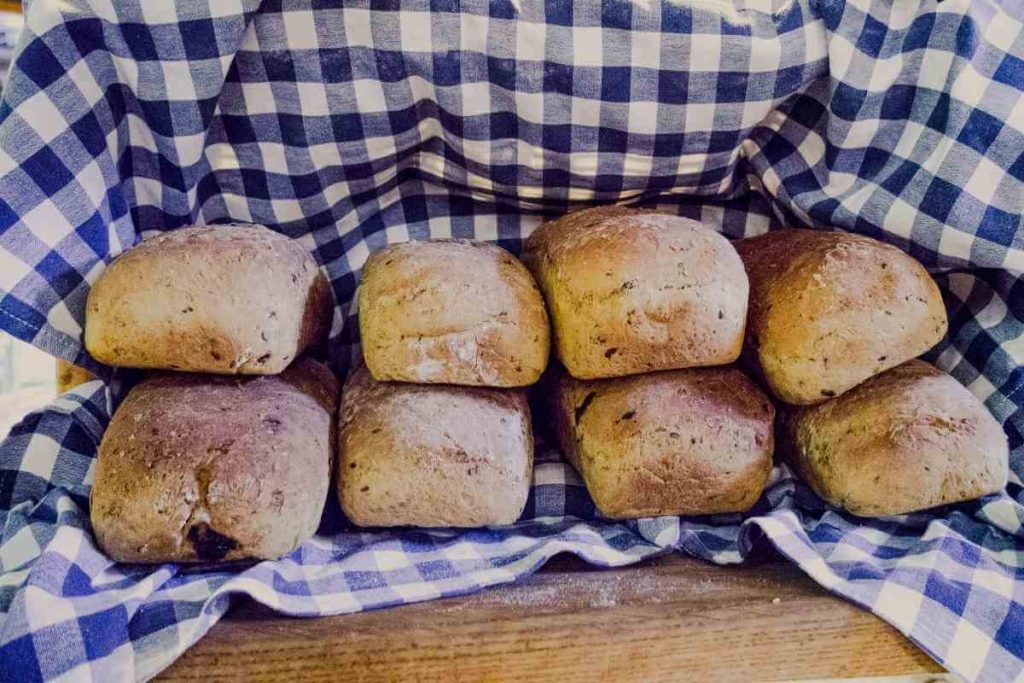 Essene bread is a modest kind of sprouted grain bread put together from sprouted wheat and baked at a mild temperature. Lovers of raw foods frequently eat it uncooked or just warmed up.
It also is an excellent substitute for rye bread.
Frequently Asked Questions
Is rye bread healthier than wheat?
Yes, rye is always considered more nutritional and healthier than wheat.
What does rye bread taste like?
Rye bread should taste like rye, a sense of sourness. Rye has an intense flavor, a flavor of the earth, a flavor full of character, a flat feel on the back of your tongue that slowly crams your whole mouth. And it is chewy.
Are rye and sourdough the same?
Not really. Sourdough bread has a scarcely drier composition, but rye assists in bringing back some of the moistness.
Why do I like rye bread?
Funny question, though. You probably like it because rye bread has a unique flavor, both from the grain itself and from the sourdough cultures employed in making the dough.
How long will rye bread keep?
Rye bread can keep for about 4 to 5 days! To increase the shelf existence of your homemade rye bread, chill it completely before stocking it and put it in a plastic storage bag or breadbox, or wrap in foil and store at room temperature.
When it is properly stored, rye bread will last for about 4 to 5 days at normal room temperature.
Conclusion
If you are not in an unreachable or unsuitable setting, calling for rye flour should be quite possible, although you might want to be confident that you have searched through all the markets in the area.
And if then, you happen not to find it after searching, then this article on Rye bread substitutes will come in handy for you.